Update: We are still operating as normal for COVID-19 orders ..
We are Still sending parcels out everyday with Australia Post Express



NISSAN PATROL Central Locking Kits Solutions and Repairs!
Does your GQ or GU Nissan Patrol DRIVERS Door lock get stuck or not fully lock properly..?
Maybe it Sometimes it all jams up and you can't lock or unlock at all ..
Additionally the Door doesn't even open from the Handle inside or outside ..?
You may also be experiencing the problem where the Drivers Door doesn't lock properly and all the rest of the Doors don't lock or unlock either. These are all VERY COMMON symptoms and problems experienced on thousands of Nissan Patrols around Australia.
In fact we have witnessed and repaired these problems to over 3000 Nissan Patrol Doors in our Central Locking Repair Experience. So common are these problems that nearly all Motor Wreckers around Australia have no parts to supply as they are always out of stock. Additionally most Nissan Patrols that come into the wreckers also have the same problem as your locks so not worth purchasing.

You could of course purchase the part from Nissan as a Genuine item costing $380 just for the lock not including the Motor Actuator which is another $200 on top of this plus fitting which would be another $250 from Nissan. Not to mention the problem will occur again due to the plastic clips used in manufacture. It seems they are still producing the same lock as from 1998.
Luckily for you we have an alternative solution !
The main cause of the problem is Nissan used Plastic Rivets and pins to hold the lock mechanisms in place. Once these pins are broken the Central Locking mechanism won't function correctly. Often not fully locking or unlocking the mechanism. Additionally it can also have broken springs in the rarer of cases. With some dedication and hard work over the years we have figured out a way to over-haul the Drivers Door Locking Mechanism to work like new.
In fact better than new because we replace the broken plastic pins and rivets with Stainless Steel Metal bolts and nuts. The result is a Drivers Door Lock Mechanism that works correctly every time! This overhaul breathes new life into your old Nissan Patrol Door Lock mechanism and SAVES YOU OVER $580 in total costs COMPARED to buying the Genuine Nissan Parts.
We have this solution available with parts and instructions especially written and suited to:

GQ and GU Nissan Patrols and gives you a DIY Solution for just $89 !
This very popular product gives Nissan Patrol owners a low cost alternative solution to fixing their Nissan Patrol Door Locking problems. Purchase this kit online and we'll send out the parts Same Day by Australia Post Express Air to anywhere in Australia.
Alternatively if you prefer for our technicians to overhaul your lock for you send it to us at:
Central Locking Solutions
PO BOX 842
VICTORIA PARK WA 6979
Please include Return Address and send by TRACKING POST to track progress
Send your Nissan Patrol Door Lock Mechanism to us and we'll over haul your Lock Mechanism for just $89.
Simply Select this item in your shopping cart and follow the prompts to checkout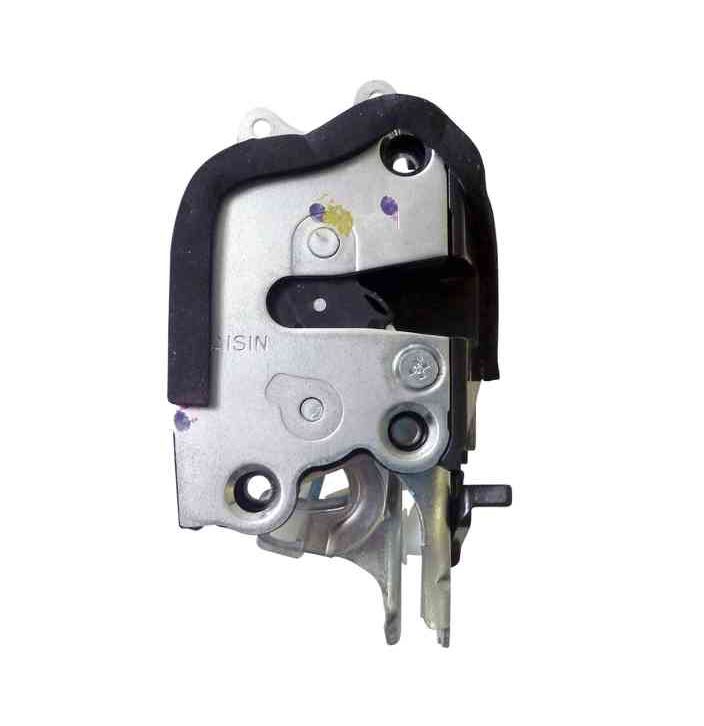 CENTRAL LOCKING MOTOR ACTUATOR Replacement (Aftermarket Version)
Is your Nissan Patrol Motor Actuator not working..?
Does it make a buzzing sound when you try to lock the door with the Remote Control..?
Your Central Door Locking Motor Actuator could be faulty or burnt out...
At Central Locking Solutions we have available a replacement Electronic Central Locking Motor Actuator alternative to Nissan Part at half the price of factory parts. This Motor Actuator requires a bit of custom installation to integrate to existing lock.
(Please note Original Motor Actuator must be removed first)
Temporary Notice:
As this is a New Product we've decided after many years of requests to make available for Retail Customers we are still further refining and developing the instruction set according to feedback we receive from customers.
Our Technicians have been performing this Nissan Patrol Lock Over-Haul and Aftermarket Motor Actuator conversion for over 20 Years with 100% Success Rate. As this is a very advanced Installation process we haven't made it available for general public purchase, until now. We have decided to make it available due
to the huge number of enquiries we get both locally and around Australia with no parts being available from wreckers, and genuine being too expensive

We have now decided to release this product to the public for those to have a Cheaper Alternative to factory Nissan Parts.
Please note the instruction although very thorough is still being updated when customer feedback requires us to add more detail in certain areas. Our Technicians can follow the instructions very easily having done them for many years, but as a first time installer we will need your feedback if you get stuck at any point so we can include extra details to instructions if needed.

You can phone us anytime on 0488 820 860 if you get stuck at any part of the process.
This is NOT recommended for those who have never worked on cars or door locks. Only recommended for owners with advanced car fixing skills and good selection of workshop tools. Including cordless drill, soldering iron, screw-drivers and spanners/sockets.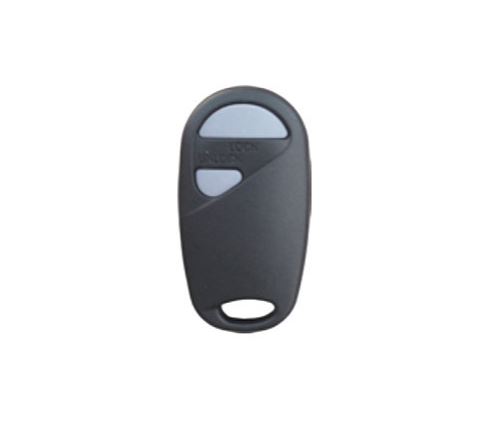 NISSAN PATROL - Remote Control Central Locking UPGRADE
Has your Nissan Patrol Remote Control worn out..?
Does your Central Door Locking not work properly all the time ..?
Maybe your GQ or GU Nissan Patrol never had a Remote Control..
In any of these cases our Nissan Patrol Central Locking Kit Remote Controls and Motor Actuator Upgrade will enable you to get your Nissan Patrol Central Locking working properly by Remote Control. Contains all the parts needed to fix, repair or upgrade your Nissan Patrol Drivers Door to become Remote Controlled (which the other doors will follow using the factory fitted system)
Please Note: It is very common for GQ and GU Nissan PATROLS to have problems with the Drivers Door Lock Mechanism breaking plastic clips and pins. In this case we recommend also purchasing the Nissan Patrol Door Lock repair kit here:

Nissan Patrol Door Lock Repair Kit
With over 32,000 Central Locking Doors Installed over the past 25 Years one could say we've had an amount of Experience with Central Locking Installations and Repairs. This includes and how to Design, Manufacture and Install Central Locking Kits to work Reliably for over 15 to 20 Years of trouble free operation! With the greatest amount of testing in the Harshest environments, our Central Locking Repair kits have endured thousands of kilometres in Camry Vehicles.
If you don't see the product or Solution you're looking for your NISSAN Patrol phone us with your special order and we'll
Make a kit specifically for your vehicle.
Simply Place your order Online:

Or
if you don't see the product you're looking for call us on

Phone: 0488 820 860